Top 5 Best Spanish Immersion Schools in Oaxaca, Mexico
The goal of Spanish immersion is for students to boost their confidence in speaking Spanish while becoming fluent faster. Many programs begin in kindergarten or first grade, but there are a number of programs available for older students as well—including students who did not get the opportunity to take part in an immersion program when they were younger.
Most Spanish immersion language schools include grammar, conversation, and cultural lessons. Furthermore, many programs include extracurricular activities like field trips, community service projects, and cultural events so you can put your Spanish skills to the test in a real-world setting.
Understandably, the location of the immersion program is important. It plays a role in how students learn the language and what culture and history are showcased. And while there are many destinations where you can do a language immersion program, Oaxaca, Mexico, is a popular destination for immersion students as it's full of opportunities for experiencing one of the best Spanish-speaking cities in the world.
Oaxaca, Mexico, is a beautiful and vibrant destination. Oaxaca has a lot to offer, from the colonial city center to the nearby Sierra Madre mountains. Visitors can also visit the nearby Monte Alban ruins or go on a day trip to the beautiful beaches of Puerto Escondido.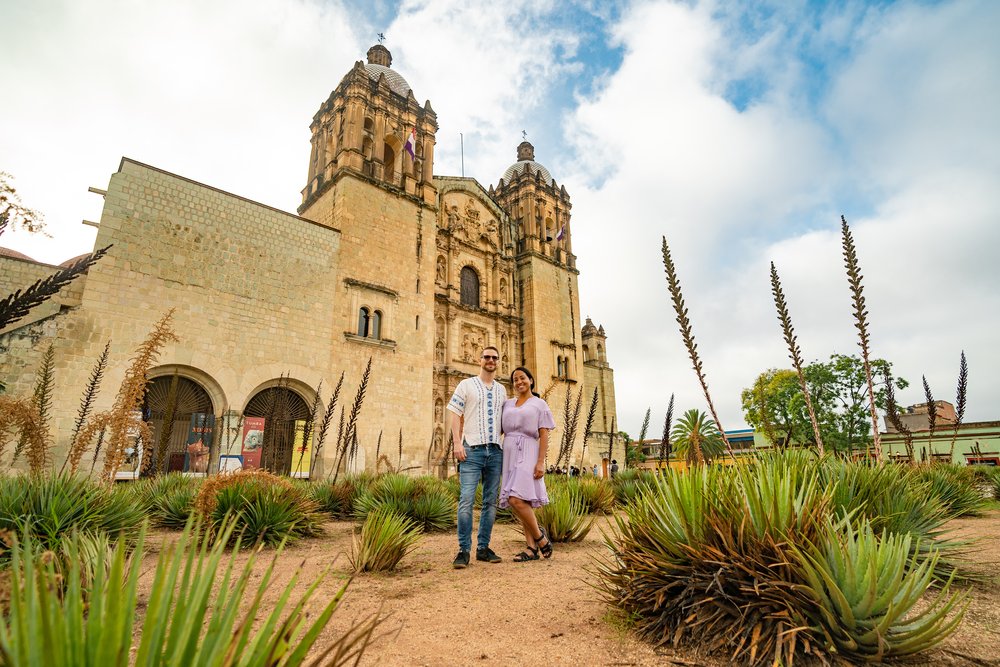 Oaxacan culture today is a vibrant blend of indigenous and European influences. The region's people are proud of their heritage and traditions, seen in their art, music, food, and way of life. Oaxacan visitors can expect various cultural influences, from traditional indigenous ceremonies to Spanish colonial architecture. Oaxaca has something for everyone, whether you're looking for culture, history, or a Spanish immersion experience.
And due to it's year-round moderate climate, it's an ideal location to escape the winter and learn Spanish.
To help you find the right immersion program for your level, budget, and learning style, here are the five best Spanish schools in Oaxaca, Mexico to learn Spanish: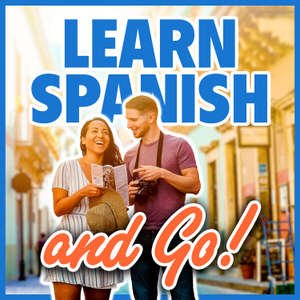 1. Spanish and Go Immersion Retreats
Our team here at Spanish and Go runs an unforgettable immersion retreat program with locations in Guanajuato and Oaxaca, Mexico. To best suit your language experience, we offer both beginner/intermediate and intermediate/advanced classes. Beginner and advanced classes are scheduled for the spring, fall, and winter months.
Each group has up to 12 participants, and the course lasts seven days. With our small group size, you can get hands-on experience while also interacting with other students who are at various stages of their journey.
While the linguistic part of the program is in-depth, one of the highlights of this program is our delectable culinary tour. You'll get a taste of the local cuisine and delicacies here as you hone your language skills in a real-world environment.
Key features include:
Real-life experiences and a unique teaching method
Emphasis on culture, history, and food
The option to choose between multiple locations in Mexico
Teachings based on experience to meet you where you are
Provides vegan, vegetarian, and pescatarian food options
Price: Starting at $2,755
2. La Guarida
La Guarida is a cooperative run by teachers dedicated to helping educate students from all over the world. They provide both group and private activities. Their intimate private classes are usually one-on-one or two-on-one and are useful for anyone looking for a direct way of learning with hands-on guidance. They also offer a selection of two-day crash courses. These courses can educate you on the Spanish language, Oaxaca's artwork, or local politics.
The courses are held in Oaxaca, where you will learn about the richness of the culture and attend community events hosted by artists and other residents within the area. La Guarida offers homestays for students with local families, which helps strengthen your Spanish-speaking abilities and helps you learn more about the area from a local's perspective.
You can attend La Guarida's school year-round, and they require classes to be paid for weekly.
Key features include:
Online classes available
Inclusive teaching methods are available
A choice between group and private instruction
Short crash courses ideal for travelers
Price: $175 – $660
Click here to sign up for a group immersion class!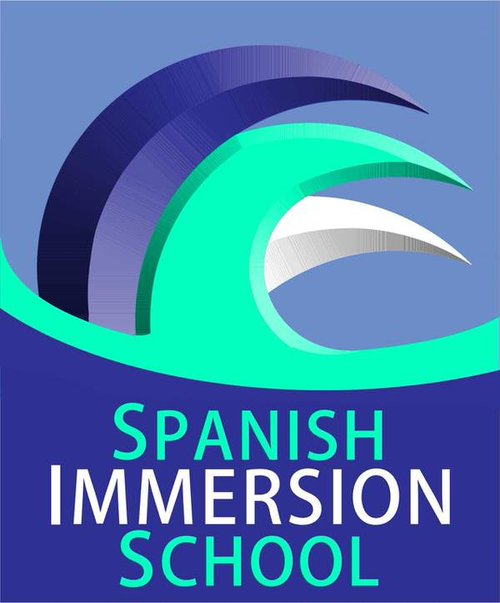 3. Spanish Immersion School
Spanish Immersion School provides multi-level immersion classes to meet your specific needs as a language learner. Their campus is located in the heart of Oaxaca City, and there are many trees and beautiful gardens to enjoy while studying in between classes. The school provides 5-day programs ranging from 3 to 8 hours per day. Spanish Immersion offers classes throughout the entire year.
For a more immersive experience, the school encourages guests to stay between 3 – 4 weeks. Each lesson is one-on-one while still offering time to interact with other students and teachers outside of class. You can purchase your classes per week, allowing you to stay a while longer while experiencing a different lesson plan. You choose where you learn your lessons, such as cafes, libraries, and outdoor parks, to help keep you engaged and potentially strike up conversations with local Spanish speakers.
Key features include:
Convenient downtown location.
Choose from a variety of experience levels and course lengths.
You are assigned your very own Spanish teacher for the duration of your stay.
Also has a Spanish kids program.
Price: $225 – $600
Click here to find their contact email to sign up for your first classes!
4. Instituto Cultural Oaxaca
The Instituto Cultural Oaxaca offers six experience-level courses for beginners, intermediates, and advanced Spanish speakers. Their structure is based on a Communicative Model, which emphasizes having students use the language daily. They also have a group immersion program that allows students to interact with international students from different Spanish-speaking regions to gain a sense of the language spoken in different parts of the world.
For lodging, you can choose between a homestay, bed and breakfast, apartments, posadas, and hotels. Choosing homestay options allows you to stay with a local family, which can help you develop your conversation skills and learn about Oaxaca from a local's point of view.
The Instituto Cultural Oaxaca offers classes year-round and even has a program for children. They also have language exchanges Monday – Thursday, where you'll spend one hour practicing Spanish with other students independently.
Key features include:
Traditional classes, groups, and online courses are available.
Placement tests are used to determine which group classes you should attend.
Can offer lodging assistance.
Youth program available.
Price: $160 – $690
Click here to register to join the Instituto Cultural Oaxaca!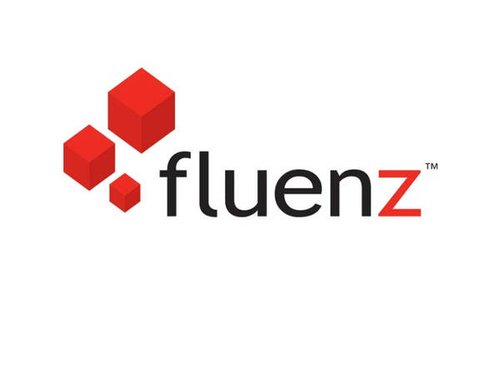 5. Fluenz Immersion
Fluenz Immersion is a luxury travel program held in an Oaxacan colonial-era mansion. The course lasts one week and is tailored to each participant's level of fluency. They offer one-on-one and small group sessions designed to help you learn at your own pace. Fluenz creates a personalized plan before your arrival and is able to make adjustments as needed based on your fluency. 
You'll stay in your own private suite over a 6-day period of learning. They also offer room upgrades for those looking for an even more luxurious stay. Fluenz strongly emphasizes food and entertainment, hosting evenings of fine dining and exploring Oaxaca's beautiful city. Every Wednesday, students dine at the internationally acclaimed restaurant, Criollo. There's currently one training session each month in February, March, and July. Future dates will be added as they become available.
Key features include:
Held in a gorgeous colonial-style mansion.
Fine dining cultural experiences.
Pre-planned learning program before your arrival.
Sophisticated atmosphere.
Price: Starting at $6,280
Click here to reserve your spot at their next session!
***
No matter your budget or language level, Oaxaca is a beautiful destination with a Spanish immersion program to suit your needs. From small groups to big groups to private classes, you can find a wide variety of classes and programs here to ensure you level up your skills and make the most out of your time in one of Mexico's most popular destinations!