Mexico City, Mexico
Don't just learn. Experience.
An Unforgettable Spanish Immersion Program in Mexico City
---
Unlock Your Spanish Potential in the Heart of Mexico City
A Life-Changing Spanish Immersion Experience
Elevate your Spanish skills within one week through our transformative immersion retreat, meticulously designed for travelers like you. Are you prepared for a unique journey that will supercharge your Spanish abilities?
Are you ready for a remarkable journey that will skyrocket your Spanish skills?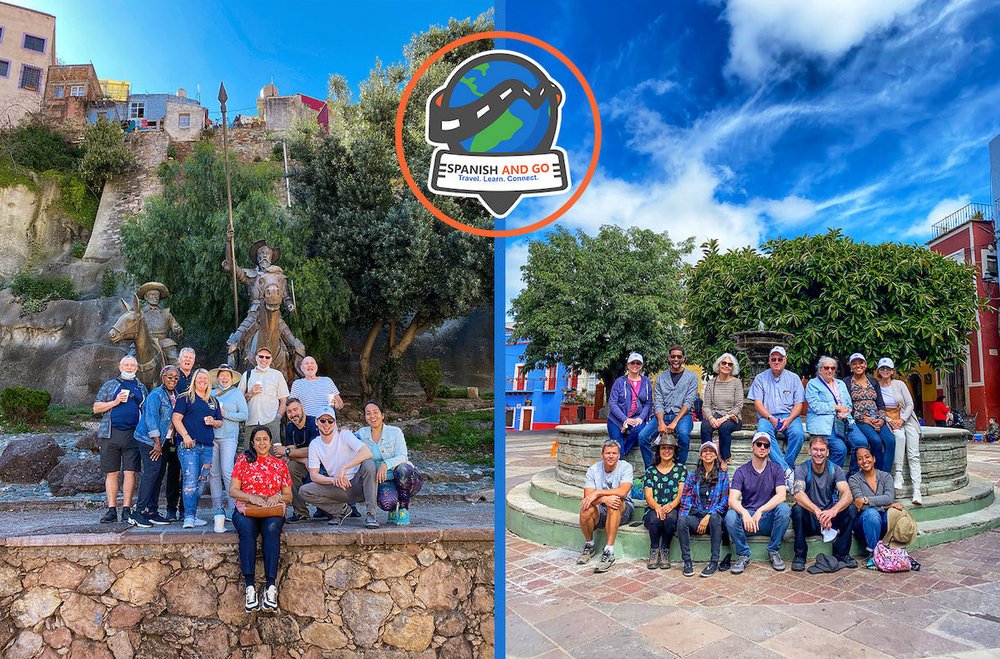 Overcome Language Barriers in Mexico City
Are you a traveler facing challenges in local interactions, asking for directions, or truly immersing in the culture? Our program offers a groundbreaking way to combat these barriers and unlock your true potential.
The Power of Real-World Immersion
Experience the authentic culture, history, and culinary richness of Mexico City through situation-focused lessons and real-world activities. Your dedicated instructors provide personalized, real-time feedback and encouragement to ensure your language skills and confidence soar.
How it Works
Each day is meticulously planned. Morning interactive lessons are followed by hands-on activities, like exploring local markets and conversing with artisans. The program includes guided tours, local events, and cultural activities, curated to enhance your learning experience.
Discover the Ultimate Spanish Immersion Experience
Our week-long program combines immersive group sessions with unforgettable real-world activities tailored to your learning needs. You'll embark on guided tours, participate in local events, and engage in language exchanges, all while receiving continuous feedback from your dedicated instructors. Our Spanish course is carefully designed to provide an all-encompassing study of the Spanish language, allowing you to learn Spanish in Mexico with native speakers and immerse yourself in the rich culture. Our Spanish program in Mexico is renowned for its innovative teaching methods and experienced instructors, making it the ideal way to study Spanish.
Mexico City: The Cultural and Culinary Epicenter
MEXICO CITY. THE VIBRANT HEART OF MEXICO, HOME OF SUBLIME CUISINE AND AWE-INSPIRING ART.
Embark on a culinary and cultural voyage, learning Spanish vocabulary associated with food as you savor tacos and so much more. Delve into cultural staples like Lucha Libre and Xochimilco—the "Venice of Mexico."
Unleash Your Confidence and Spanish Mastery
From airport pickup to the final day, our team ensures you feel supported. Witness your language skills skyrocket and your confidence soar as you immerse in various real-life situations and activities.
Ready to take your Spanish to the next level?
As part of our Spanish in Mexico program, you'll not only participate in an intensive language course but also explore the city's diverse attractions, ensuring a dynamic and unforgettable journey towards Spanish fluency. Secure your spot now for one of our upcoming retreats and embark on a life-changing journey!
Immerse yourself in the vibrant culture and language of Mexico with our Spanish Immersion Retreats. Each retreat is specially tailored for different Spanish skill levels, from beginners to advanced learners. You'll spend an unforgettable week in one of the most incredible cities in Mexico.
Sign up now for one of our current opportunities!
To secure your spot in our Spanish Immersion Retreat, we require a $475 deposit, which is fully refundable within 30 days of payment. This deposit forms a part of your total retreat cost. Once we reach the minimum number of participants, we'll provide a link for you to pay the remaining balance, which varies depending on your chosen accommodations.
If you prefer to spread your retreat cost over a period, we offer a convenient six-month payment plan. After the initial $475 deposit, your remaining balance, determined by your chosen retreat city and accommodation, will be divided into six equal monthly installments.
If you're attending with a spouse or significant other, simply adjust the quantity to "2" and select the private room option at checkout.
Select your preferred retreat and accommodation option below. The total prices listed beside each option are the remaining balances after deducting the $475 deposit. All prices are stated in USD (United States Dollars).
Please note that the prices listed below include all aspects of the retreat: Spanish language courses, cultural activities, culinary tours, accommodation, and local transportation.
Mexico City Spring, 2024 Beginner/Intermediate Retreat
Spanish And Go
Immersion:
Mexico City
April 18th-25th, 2024
Total Cost: $3,900
$570.83/ for 6 mo
(after initial $475 deposit)
Beginner/Intermediate
Designed for beginner to intermediate Spanish learners. Experience a week of immersive learning in Mexico City.
Accommodations:
Note: For couples, select '2' and choose a private room at checkout.
Mexico City Spring, 2024 Intermediate/Advanced Retreat
Spanish And Go
Immersion:
MEXICO CITY
April 29th-May 6th, 2024
Total Cost: $3,900
$570.83/ for 6 mo
(after initial $475 deposit)
Intermediate/Advanced
Designed for intermediate to advanced Spanish learners. Experience a week of immersive learning in Mexico City.
Accommodations:
Note: For couples, select '2' and choose a private room at checkout.
Don't Miss Out on This Life-Changing Opportunity
Don't miss this life-changing opportunity to immerse yourself in Spanish, embrace the rich culture, and make unforgettable memories. Take the leap and transform your Spanish skills today. Don't miss out on this extraordinary opportunity to dive headfirst into the enchanting world of Mexico's Spanish language and culture! Are you ready for the experience of a lifetime?
Invest In Your Language Journey
The Spanish and Go Immersion program offers flexible payment options for your convenience:
What's Included in Your Investment
---
Itinerary
Note: This itinerary is subject to change to best accommodate local conditions and participant needs.
Day 1: Settle In & Savor
Arrive in the bustling heart of Mexico City and unwind in your cozy retreat home. Tonight, we toast to the week ahead with a sumptuous welcome dinner, as we share our stories and lay out our transformative journey in the days to come.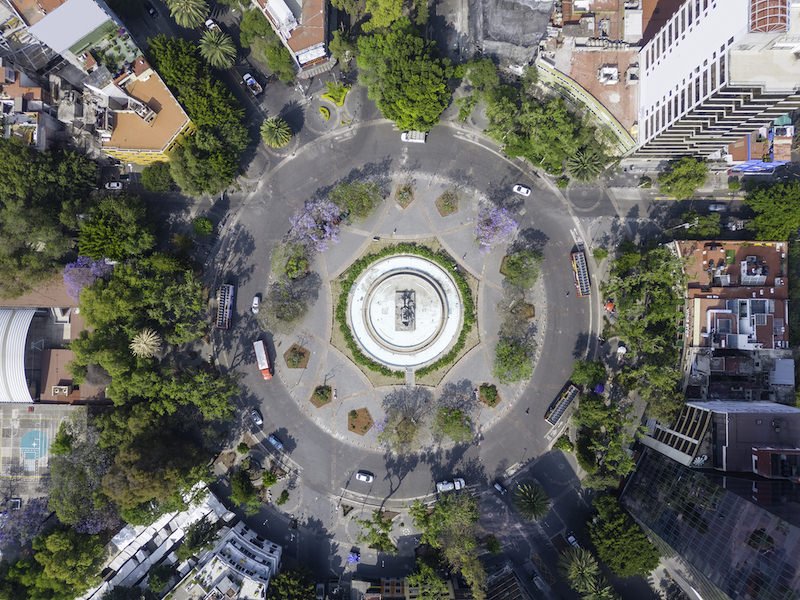 Day 2: Master the Basics & Explore Roma Norte
Start your day with interactive lessons. Then, let the streets of Roma Norte be your classroom. We'll venture on a laid-back "Roma Norte 101" tour, acquainting ourselves with this charming neighborhood—one of the city's hidden gems.
Day 3: Street Food & Stories in the Centro Histórico
Discover the flavors and history that define the Mexican capital. Our day begins with personalized Spanish classes followed by a gastronomic adventure and historical tour in the Centro Histórico. Sample mouthwatering street food while diving into tales that make this district a cultural cornerstone.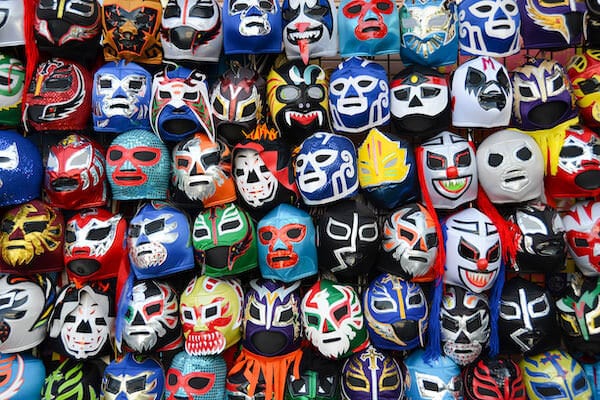 Day 4: Market Treasures & Theatrical Flair
Our focus today is on markets and masks! After morning classes, we'll explore a vibrant local market where your Spanish skills will be put to the test. Then, unleash your creativity as we craft our own Lucha Libre masks, prepping us for a colorful evening of high-flying wrestling action!
Day 5: Pyramids of Purpose: A Teotihuacán Trek
Embark on a day of awe as we journey to the ancient pyramids of Teotihuacán. Immerse yourself in the mysteries of this UNESCO World Heritage Site while practicing vocabulary relevant to history and architecture.
Day 6: Cycle through Chapultepec & Speak on the Move
Ready for a breath of fresh air? Today we cycle through Chapultepec Forest, an urban oasis even larger than New York's Central Park. Along the way, you'll encounter iconic monuments and scenic beauty.
Day 7: Coyoacán, Canals & A Culinary Farewell
From the bohemian streets of Coyoacán to the floating gardens of Xochimilco, our final full day is a fiesta of sights, sounds, and flavors. Traverse the canals on a traditional trajinera, and culminate the day with a heartfelt farewell dinner, celebrating your progress and new friendships.
Day 8: Buen Viaje
As we review the week's learning milestones, we're reminded of how far we've come. After packing our bags and our newfound knowledge, a private driver will escort you to the airport for your onward journey.
Frequently Asked Questions