BaseLang: An Honest Review
BaseLang is totally worth it for me. But is it worth it for you? Find out in our in depth review of Baselang's unlimited Real World program.
I spent the last month tackling the Real World program offered by BaseLang, and coming from someone who has taken a shot at endless apps and programs promising a Spanish immersion, this one definitely shines through.
Imagine one-on-one classes designed to fit your exact language needs and schedule. You can literally book a class in as little as three minutes before it starts! Trust me, I've tried it. And classes are offered in blocks of 30 minutes, so you don't have to commit to a whole hour if you don't have time. Time not an issue? You can also book a two-hour class with no problem. My schedule changes almost daily, so I place great value on being able to decide at a moment's notice if I want to take a class.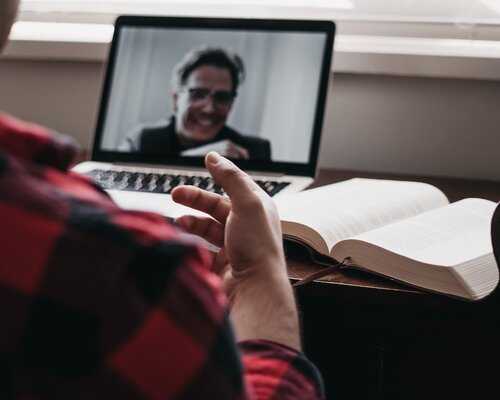 BaseLang offers a fully thought out curriculum, but you can stray away from it as you'd like. If you don't want to take a grammar lesson, there are hundreds of "elective" classes that introduce new vocabulary and concepts about anything from travel, medicine, pop culture, and even social issues. These are an amazing way to gain knowledge about topics that might not normally come up in your daily life or to go even more in-depth into subjects that you're passionate about.
And the best part for me – if you don't want a structured class at all, the teachers are more than happy just to have a conversation with you as well.
My First Day with BaseLang
As soon as Jim told me about the opportunity I silently jumped for joy because I'm always looking for a quality way to improve my Spanish. Something that can keep my attention, but also be cost-effective.
I am an intermediate learner, so at this point I'm conversational, but sometimes being intermediate can just feel like you're stuck, you know? How in the world are you supposed to bridge the gap between beginner and advanced?
The Platform
After I registered, BaseLang sent me a few detailed emails to get me started. Everything I needed to know to get started was in those emails. All the information about how to use the platform and get the most out of BaseLang is presented for your success.
There are introductory videos embedded all over the website your first time to walk you through your experience. BaseLang encourages you to Memrise as a companion to their program. There is a whole section on the Memrise app with BaseLang based flashcards to boost your vocabulary.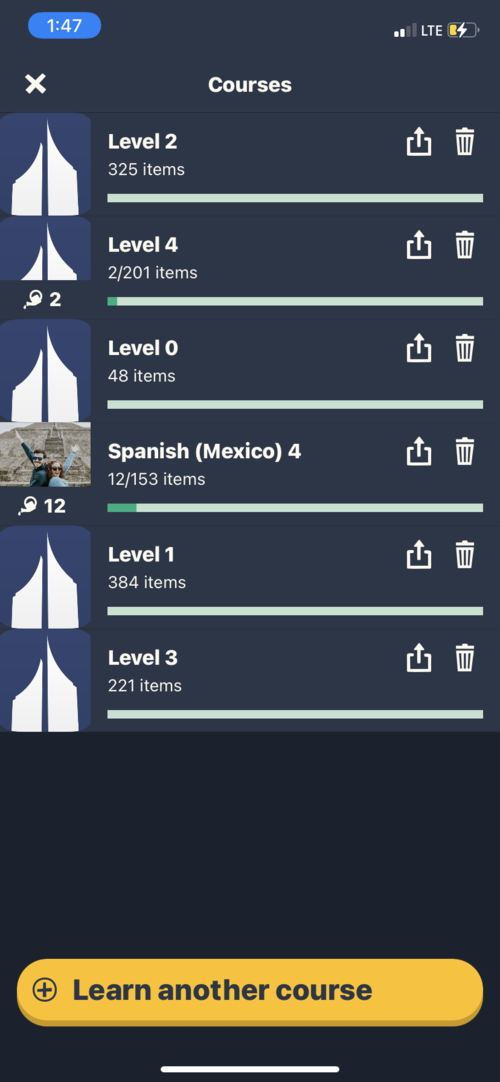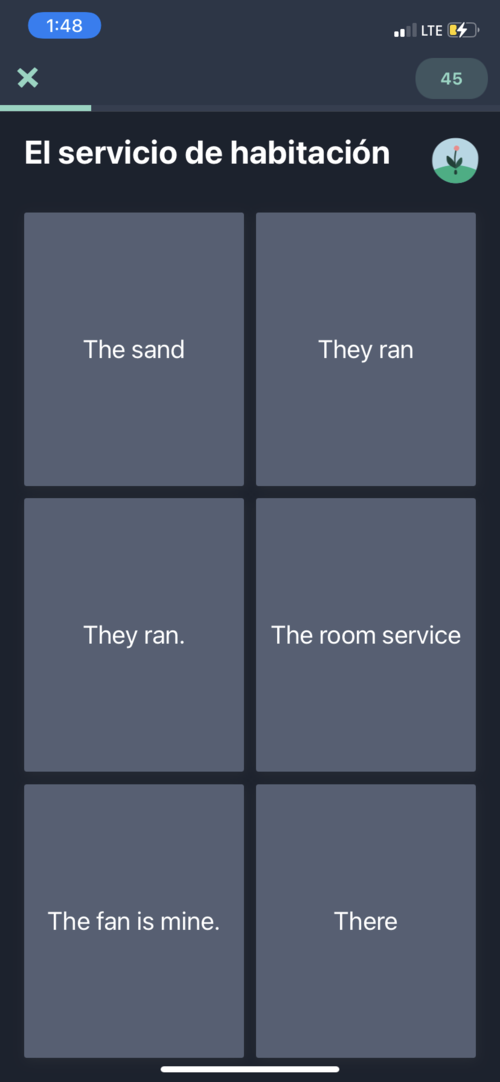 BaseLang classes are given on Zoom, which seems to be the video-conferencing software of choice these days. I scheduled my first class, and in minutes I was logging on to meet my teacher. BaseLang recommends that you take at least a one hour class for your first session to determine your skill level and goals.
The Placement Test
BaseLang determines your ability on a scale of levels, from 1 to 9. One being a beginner, and nine being advanced. My lovely first teacher Angela placed me at a level 4 after asking me a series of grammar-based questions. I think her placement of my level definitely fits my needs.
After some more exploration on the site, I realized that I already knew a lot about the grammar-based curriculum. But my placement also gave me a chance to refresh anything that I had forgotten, while also allowing me to revive my slightly rusty skills.
For the first class, Angela reiterated everything that was already included in the emails from BaseLang to clarify how the program works. While she started speaking to me in English, she seemed a bit hesitant to speak completely in Spanish until she realized I truly was intermediate and could understand most of what she said.
After she finished the introduction and my placement test, she asked if I wanted to jump into a lesson about reflexive verbs. We had some time left and I had mentioned that I had trouble with the concept occasionally. I really enjoyed the fact that she gave me plenty of time to reply and spoke clearly.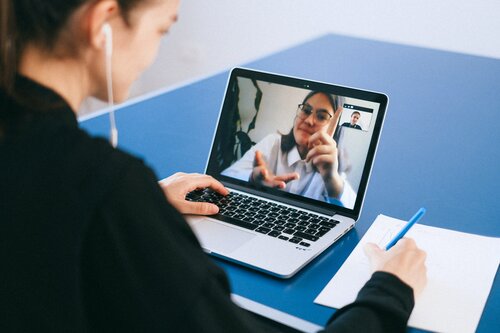 Next Lessons
I took a one hour class every single day that first week. I always chose a new teacher so that I could get to know as many of them as I can. Everyone has their specialties and you can personally rate the teachers so that you can remember who you like the most.
I can genuinely report that all the teachers I've had so far truly keep you engaged the entire time and are very personable. Ever since that first class, all my teachers have completely immersed me in Spanish even when I ask them to explain concepts in another way – in case I didn't understand the first time.
In almost every class, I discussed my personal goals regarding my language journey at some point with my teacher. This definitely helped keep me motivated.
I always talk about my 3 P's: stay positive, persistent, and patient! If you've already taken the first steps and have a real goal in mind, there's absolutely no reason to stop now.
The Teachers
BaseLang has hundreds of teachers. For one class I was with Yasmar, who was amazing. She was easy to understand, yet challenged me to think of sentences and hold a conversation on my own. Vanessa was another favorite; she asked open-ended questions and encouraged me to ask her questions of my own. We still followed the curriculum, but I was comfortable and content to be able to pause in order to digest or digress a bit.
Finding the Perfect Fit With Teacher Filters
When booking a class, there are plenty of filters you can use to find the perfect teacher to fit your needs. You can refine your search by teaching style, gender, interests, and English level.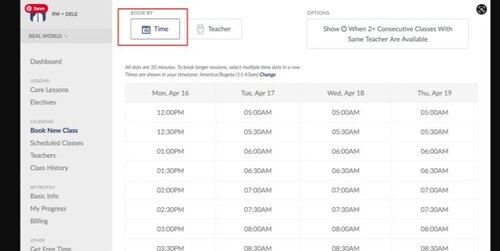 And also, there's a button you can select to see what times during the day there are consecutive classes by the same teacher, which in my experience was almost always. This helps in case you want to change your teacher every half hour, or have a 2-hour block with the same person.
A cool thing I noticed in addition to the "English level" filter was that there are some teachers that have Spanish Only next to their name when you book the class. BaseLang recommends reaching an intermediate level before booking a class with one of these teachers.
As a challenge, I decided to take a few of these classes labeled "Spanish Only" and was pleasantly surprised! I understood almost everything and even when I didn't, I wasn't stressed about it. The teacher would just explain the concept in a different way. Even still, in my personal experience, if I was looking to translate a single word, the teacher still knew how to translate it from English. So several "Spanish Only" teachers obviously knew at least a little English.
The Only Downfall
The one con for some that I could obviously spot was that almost all of the teachers are from Venezuela with a sprinkle from Colombia thrown into the mix too. I did meet one Mexican and one Argentinian, but overall, it's very much focused on the previous two countries. So, unfortunately, if you are desperately trying to learn Spanish from Spain, this is not really the program for you. But to be fair, BaseLang does include a list of teachers that can teach Spain Spanish, or rather teach you how to use the Spanish vosotros, which is not included in the Baselang curriculum.
I was looking forward to working with teachers from Mexico since my studies have mostly been on Mexican Spanish and I had hoped that I could filter teachers based on country, but that was not possible. But after using the program for just a few days, I quickly got over that slight disappointment.
The Cost
Ok, here's what we really care about, right? BaseLang is very open about its Real World program being $149 per month for unlimited classes. So, your cost per class really depends on how motivated you are.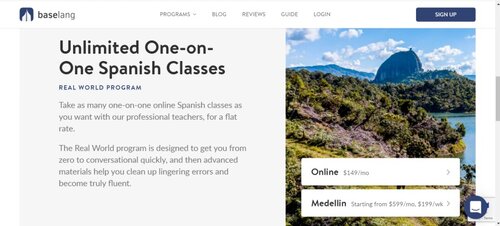 Personally, at first, I was a little hesitant about the cost. But based on how often I ended up using the platform, it's undoubtedly worth it, and I will continue to use it after this first month is over. I use BaseLang 5 days a week for a minimum of an hour every day. That would be about 20 hours a month for Spanish classes. This means each class or each hour for me is only $7.45. There's no way I'd find a better deal for the same quality or convenience.
So after giving the program a try, you have to be realistic with yourself. Will you use it enough to make the $149 investment worth it?
How to Level Up Your Spanish
Right from the dashboard on BaseLang, you can keep up with your progress as you use the platform. You can see at a glance just how many core lessons and electives you have completed, as well as how many you need to get to the next level.
Speaking of the next level, there is a test that you have to take before you advance. Once you have finished all the core lessons and electives that you need for your current level, just sign up for a class and ask the teacher if you can take a test. If you pass, you get to advance to the next level.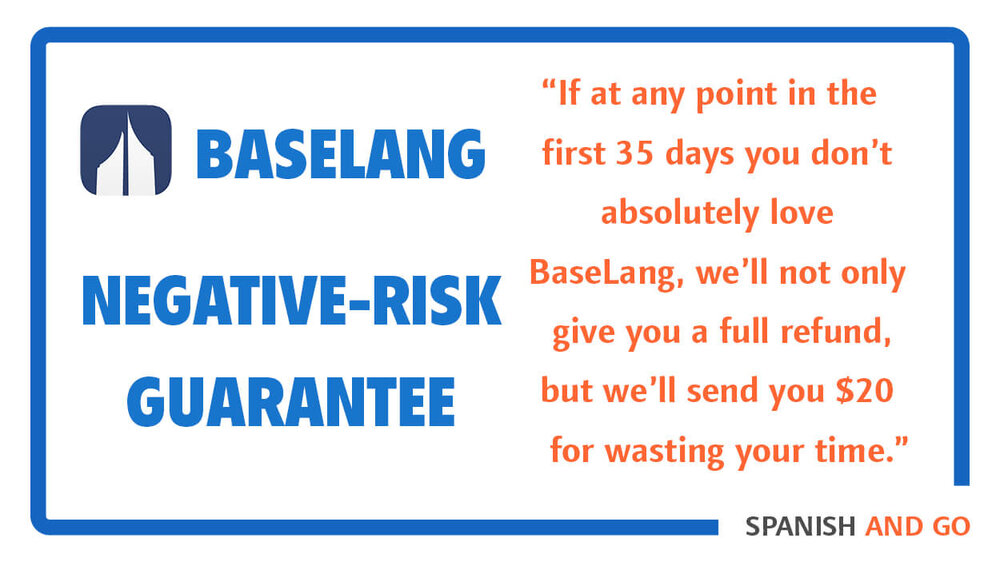 Conclusion
BaseLang is very thorough and I honestly can't recommend it enough. I have used plenty of other platforms, and this definitely competes with my other favorites, Lingoda, and italki.
Although the whole process is very smooth in general, I have experienced nothing but the best customer service in case of any questions or troubleshooting.
This program really provides all the necessary tools for success on your Spanish journey.
Even if you feel like a complete beginner, this program is amazing. BaseLang also offers a second program called the "Grammarless Program" that promises to take you from "zero to conversational" in 30 days with a money-back guarantee. This might be a good option if you have to learn very quickly for a job or for a move.
Learning a language is always easier when you have a good support system in place that keeps you engaged and provides a bit of structure. But don't just take my word for it. Take a one-week trial for $1. I promise you'll be amazed by the BaseLang program, so just give it a chance.
Following this link will provide another little incentive: try your first week for only $1 and get $10 off your first month as friends of Spanish and Go.
This is what you've been looking for to get you to the next step in your Spanish journey.
---
---
Related: Our Podcast Interview with BaseLang CEO Connor Grooms (in Spanish)
You might also be interested in: